Tue 01 Mar, 2022
11:01 GMT
MSIC Ostrava: From coal mining to data mining
Most visible traces from the industrial heritage of the Moravian-Silesian Region are being transformed into new uses rarely seen elsewhere. The local landscape, which was dramatically branded by coal mining, has undertaken the journey "to data mining and circular economy". EU|BIC candidate MSIC (Moravian-Silesian Innovation Centre) is an important puzzle piece of this transformation.
MSIC is a young organization. Born in July 2017, with 5 shareholders – Moravian-Silesian Region, Statutory City of Ostrava, Technical University Ostrava, Ostrava University and Silesian University – it has succeeded in developing a wide range of services to support entrepreneurship from early-stage start-ups through seed-stage start-ups to mature SMEs. In short 4.5 years, it has become an important regional innovation centre in Czechia.
The "point zero" of MSIC creation lies in a story of brave individuals: not only local ones but also those, who accepted the invitation of the Regional Governor to move to Ostrava and establish an Innovation centre there, current CEO Pavel Csank and CSO Adéla Hradilová. They came from South Moravia with a "package" of experience and contacts from EU|BIC JIC. The first big challenge was not only to build the team and a network of cooperating partners, and experts, but also to reform the incubation policies and practices left by an indebted Technology Park. They did not have a tabula rasa, they had to start with an effective transformation and reform of the whole innovation ecosystem.
The team managed to reverse the trend of loss in 2020, despite the ongoing pandemic.
MSIC built recognition among companies and their owners, they could see the results of coaching schemes and other business support programmes. For example, from the first midterm evaluation of the MSIC's "flagship" coaching and mentoring program Expand (56 interviews with participating business owners were conducted) according to the CEOs the changes introduced within the implemented projects had the greatest impact on sales.

Pavel Csank, CEO at MSIC Ostrava
"I am in close contact with business owners, and I enjoy looking for ways to interconnect them and support the growth of their companies and thus the quality of the Czech corporate environment through synergy effects," says the CEO Pavel Csank and he adds that "in MSIC we are all together setting up services for the development of the Moravian-Silesian region, which I now get to know closely and I recommend everyone to abandon stereotypes connected with this amazing region and discover the strength, creativity and determination of people who I happen to meet there every day."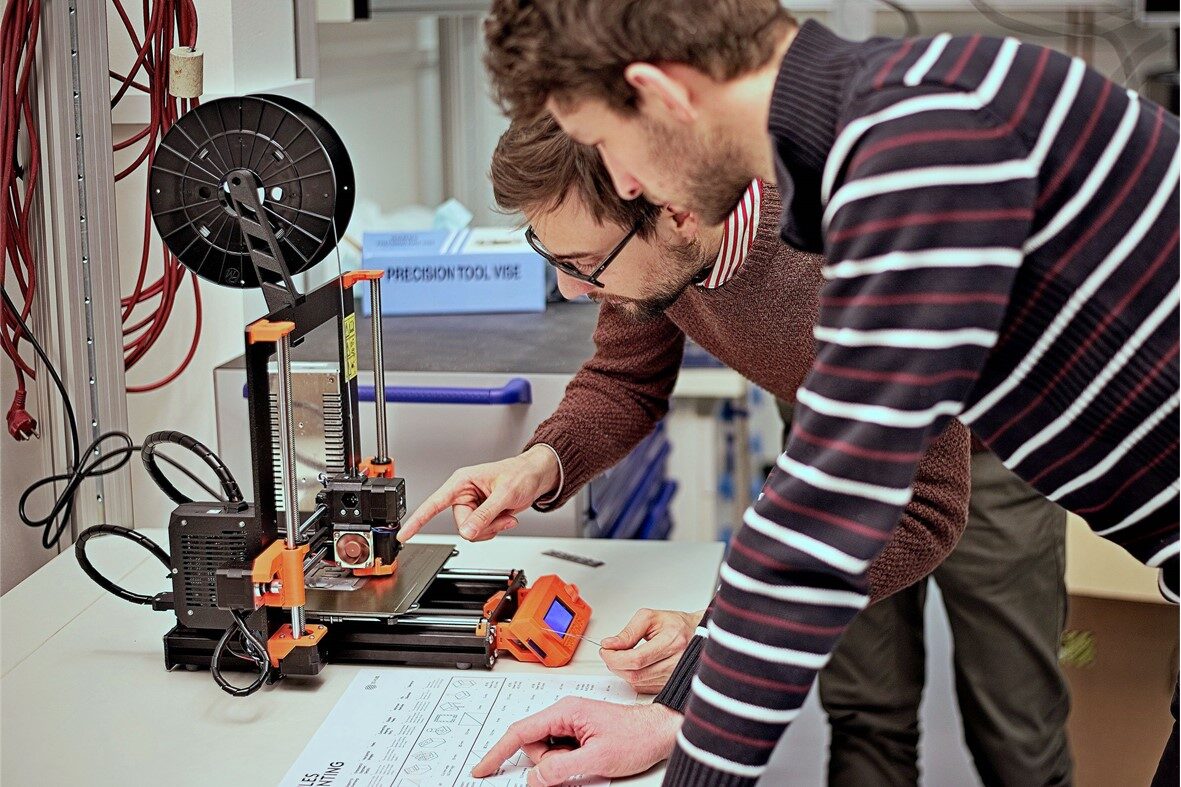 Innovation ecosystem: ambition to create an internationally significant entrepreneurial region

MSIC's main mission is coordination and further development of the Regional Innovation Strategy as well as management and implementation of strategic umbrella projects in areas such as Talent Attraction Management, Digitization, Envi-Tech, or Health. Business Innovation Managers deliver individual business support services to start-ups and SMEs which embrace innovation. And finally, there is the importance of administration and development of the Technology Park that comes hand in hand with the overall condition of a thriving ecosystem.
MSIC operates four business incubators of approximately 10.000 square metres in total, including offices, meeting rooms, laboratories and two shared laboratories dedicated to prototyping and digitalization (e.g., collaborative robots). The current portfolio of MSIC's clients consists of more than 300 companies (60+ out of them rent offices and/or laboratories in one of four premises). MSIC has 80+ accredited experts at its disposal. They help companies with the implementation of so-called "change projects" or "strategic projects".
"Why apply to become an EU|BIC? The only natural next step to take"
The desire to become an EU|BIC is in line with the goal to interconnect the ecosystem that MSIC has managed to create in these almost 5 years with partners, companies, and institutions from abroad and it is the only natural next step to take. The power of international cooperation is now, step by step, taking shape within the cross-border cooperation of MSIC with neighbouring regions in Poland and Slovakia (Silesian Voivodeship and Žilina Region). MSIC has the ambition to share services and work smartly with geographical partners to achieve international recognition.
We did a careful survey among our colleague innovation centres in the Czechia before applying to be part of the network and they supported our assumptions that EBN gives their activities a new dimension and that if we put time and energy into it, it will significantly leverage our own services, projects, and partnerships. We are really looking for the events and trainings, we hope we will be able to pass the experience to our clients. That is something we wish the most.

Adéla Píchová, International Cooperation Specialist at MSIC Ostrava
Last but not least, MSIC is working towards ensuring the European quality standards and that is why benchmarking and peer-review services that EBN offers is fundamentally beneficial. MSICS's own analytical processes are the priority. The first MSIC's international project, Horizon2020 EFFECT-SME also proves that the need for the right design of the business support and evaluation of its impact is crucial to the overall success.
Aspirations: tackle global challenges on the local level
In MSIC there is a team of purpose-driven individuals who are, in such turbulent times, looking for ways to support entrepreneurs on their transition to the digital and green future, especially in the area of energetics that is under massive pressure these days. Therefore, we are seeking partners who would be willing to share their good practices.
Another topic that has our full attention is the development of Access to Finance activities, currently in the area of private funding. It was only in 2021 when MSIC's BA club Founders4Founders started its work and there is a long way to go to get the right hands-on skills not only for the founders of local start-ups but also novice investors.
Share this post