Wed 21 Sep, 2022
15:34 GMT
Call for applications: CASSINI Hackathon - Space for defence & security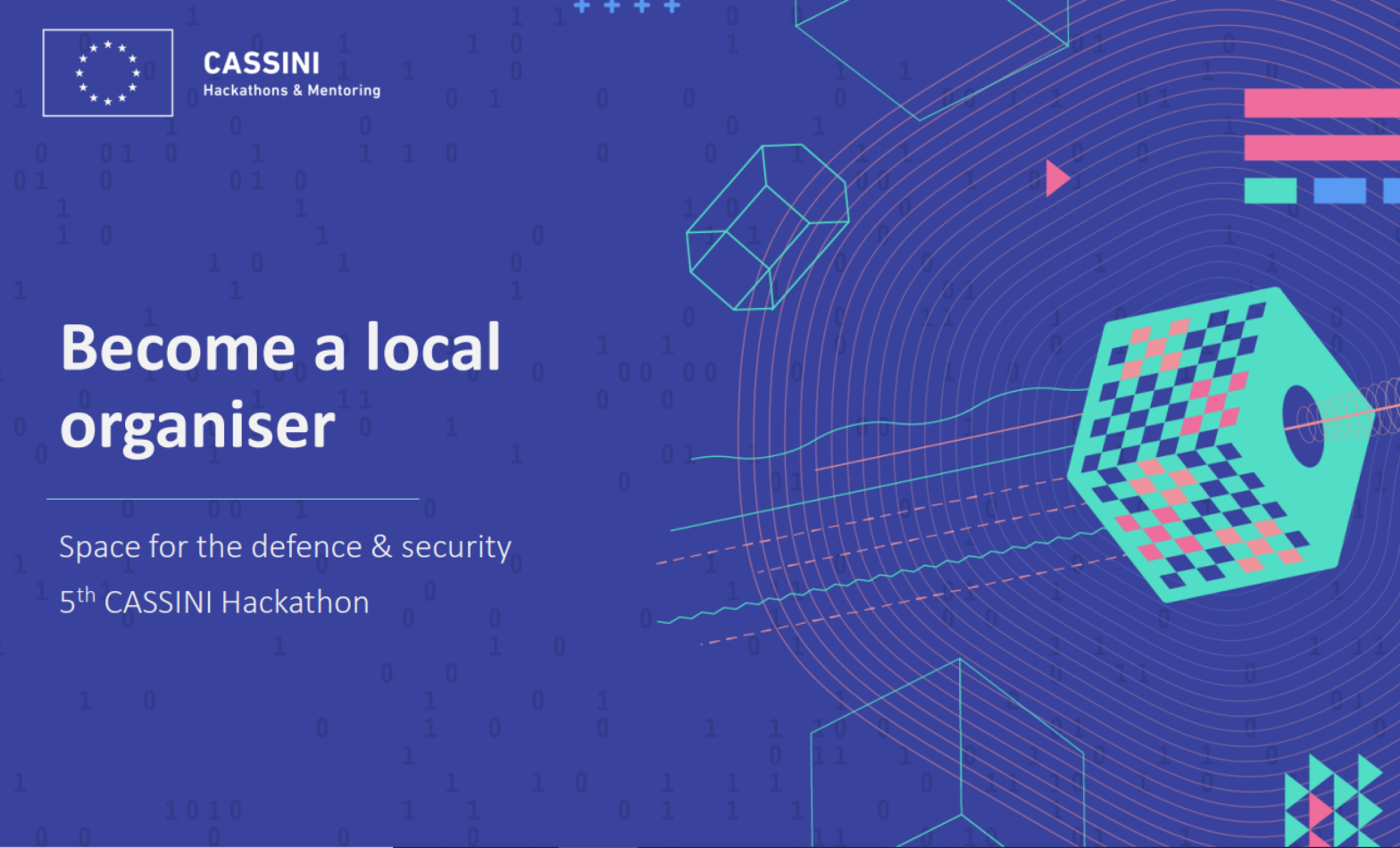 Applications are now open to become a local organiser for the 5th CASSINI Hackathon: Space for defence & security. This edition will explore satellite data and services to strengthen Europe's defence and security capabilities.
CASSINI Hackathons & Mentoring are part of the European Commission's CASSINI initiative to support space entrepreneurship. A series of six hackathons over three years, the initiative seeks to tackle global challenges through space technologies. These hackathons bring together young professionals, students, researchers, and entrepreneurs with interests in software, data, design, and business to create innovative solutions with earth observation data, satellite positioning technologies and satellite communications.
The winners of each hackathon get access to the CASSINI Mentoring programme.
Space for defence & security
The global security environment is becoming more contested, complex and interconnected. As armed conflicts and civil wars re-emerge in the EU's neighbourhood, new and unconventional security threats have emerged or grown stronger. In an increasingly interconnected world, Europe's security starts abroad. European citizens expect and deserve to live in a safe and stable environment.
In the face of increased global instability, the EU needs to take more responsibility for its own security and increase its capacity to act autonomously. Space data, information and signals can enable novel and unique solutions for cross-terrain mobility and logistics, maritime threat intelligence and infrastructure network resiliency. We challenge participants to innovate with earth observation data from Copernicus and satellite positioning and navigation services from Galileo & EGNOS. On top of that, we encourage participants to develop solutions with cybersecurity in mind from the start.
The 5th CASSINI Hackathon will take place from 24 to 26 March 2022. Hundreds of participants are called to put their skills to the test and work on three common challenges for the security & defence sector.
There will be 10 simultaneous hackathons in different locations. Each hackathon will be run by a local organiser, who will receive a comprehensive support package to implement the hackathon in their city, region, or country.
How to get involved?
Below you will find a document detailing how to become a local organiser, including information on the theme and challenges. You can apply on the website before Friday 30 September, 23:59 CEST. For more information about the process and the requirements, the Application Guide can be found on the link.
Share this post