Wed 22 Mar, 2023
16:31 GMT
We Seek Best Circular Economy Investment Practices from EU|BICs to Boost European Sustainability Initiatives | RESOURCE project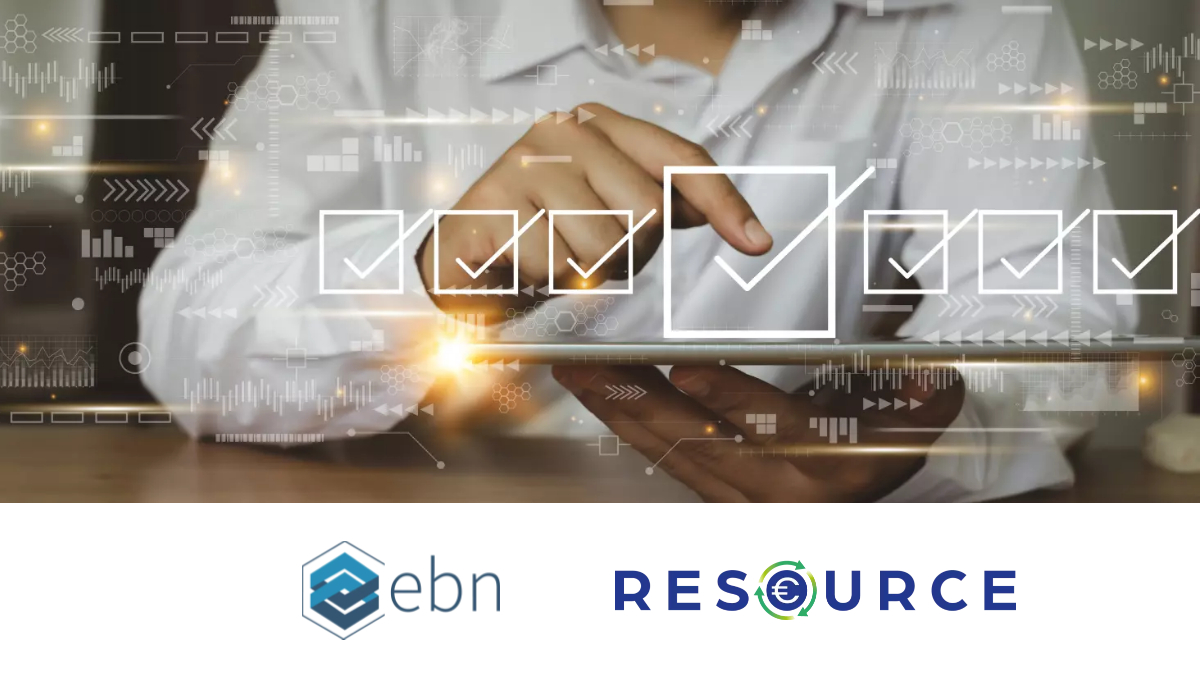 EBN is thrilled to announce its support for an exceptional European initiative focused on co-creating Project Development Assistance (PDA) solutions. These solutions aim to strengthen Circular Economy projects while promoting innovative business models and investment schemes. The initiative centers around the Aragon Region in Spain, but at EBN, we want to go beyond that and identify successful circular economy investment projects throughout Europe.
We are reaching out to you to collect investment good practices from the 'best-in-class' EU|BICs client companies and projects. These companies excel in raising funds through their activities, services & programs, and have the potential to inspire the RESOURCE pilot projects in improving their operations related to the circular economy. We have prepared a short online questionnaire aimed at mapping successful circular economy investment projects.
This questionnaire will help us select the 5 best companies' practices that will represent the benchmark for the RESOURCE project. The selected companies will benefit from the RESOURCE project in many ways, including accessing the best European Circular Economy practices exchange activities and connecting with the Circular Cities and Regions Initiative (CCRI). They will also have access to tailored coaching and training sessions with EU|BIC to acquire knowledge and skills that will strengthen the adoption of circularity models across Europe. In addition, the companies will access sessions with insights on pitching techniques and traditional and non-traditional sources of financing. Finally, they will get to know the Spanish Circular Economy ecosystem with a special focus on the Aragonese region.
We invite you to share the questionnaire with innovative companies engaged in promoting circular economy practices in your ecosystem. For any questions or doubts about the process, please do not hesitate to contact EBN secretariat by addressing to Joanna Abi Abdallah. The deadline for receiving inputs is April 12th. Let's work together to inspire the adoption of circular economy methodologies across Europe!
Deadline 05/04/2023
Find the questionnaire here
Share this post