Wed 27 Apr, 2022
10:00 GMT
Best Practice Breakfast - How to build local investor networks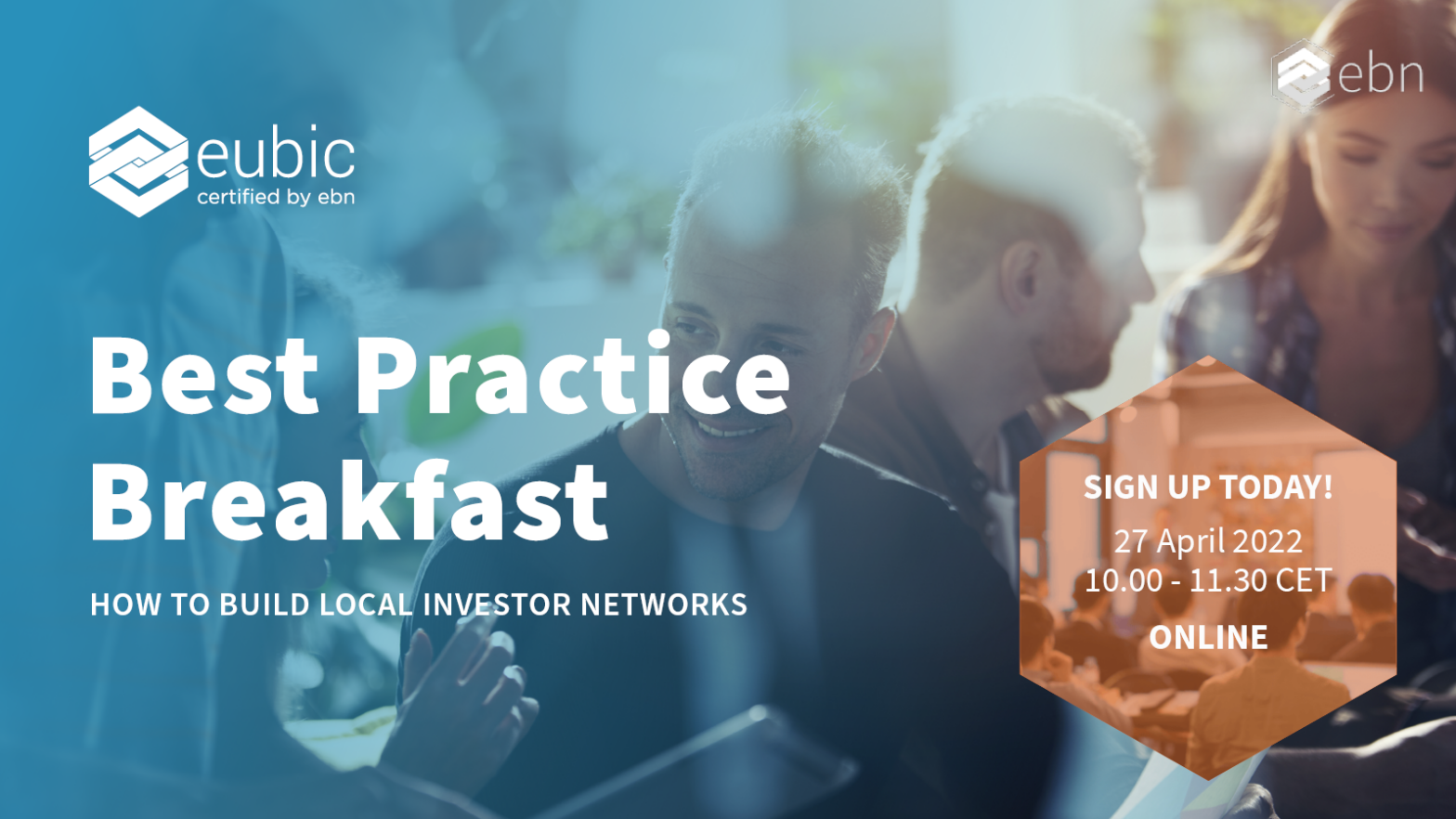 In this best-practice breakfast session, about investor networks, members come together to share key takeaways allowing EU|BICs to leverage new strategies of business support delivery together with new tools for access to capital services. Together we discover and test assumptions and insights on how EU|BICs can enrich their services offering in accessing and supporting even larger audiences of investors and startups.
Access to finance has always been at the very core of each EU|BIC's service offer: these financial services include access to private investments, grants, loans, and equity funds.  Our EU|BIC members will present their tested programmes, tools, and best practices that allow them not only to have privileged access to those investor partners but also to embed innovation in their financial investments processes thus ensuring the growth of businesses and the continuity of innovation.   
Michael Culligan, CEO of Dublin BIC and Guifre Belloso, Financial advisor to companies from Barcelona Activa will share their experience on:
How to ensure diversity in these investor networks?
How to manage and cover the costs of these activities?
Is it necessary to acquire new tools or new internal HR expertise in order to maintain these types of activities?
At what stage of development should we start building relationships with investors?
How to maintain a high level of engagement from these investors and how do recruit new ones?
Grab your coffee, it is time to take stock of what works, and to improve your access to capital service offerings.
*Note this event is exclusively for members of the EU|BIC Community, registrations are open until 24 April 2022.
Would like more information? Contact Amal El Ghadfa – Nathalie Marchand
Share this post