Thu 10 Jun, 2021
10:44 GMT
Introducing Valérie Moreau, one of the new Creative And Cultural Industry SIG co-Chairs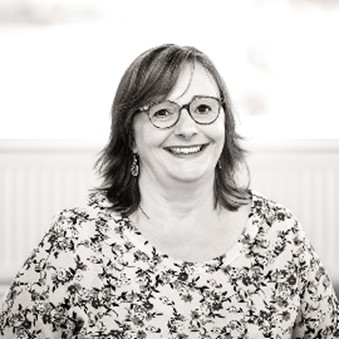 'Building bridges between creative and traditional industries to stimulate innovation is the motto I would like to bring into this SIG.'
Valérie Moreau is in charge of Innovation Development and International Cooperation at EU|BIC Laval Mayenne Technopole. Together with Shaun Hides, the Academic Dean Faculty of Arts & Humanities at Coventry University, they are the new co-Chairs of the Creative and Cultural Industries SIG.
Laval Mayenne Technopole (LMT) started in 1996 in Mayenne, western France. Mayenne is a small but very dynamic territory that draws on its creativity and imagination to differentiate itself and become more attractive than larger and traditionally-more-attractive-at-first-sight neighbouring regions. At its heart, Laval Mayenne Technopole has developed tailor-made services to support local companies and entrepreneurs in developing innovative services and products. To do this, LMT has developed expertise in facilitating creativity sessions and implementing cross-sector actions, such as projects between creative and traditional companies. For more than 20 years now, Laval has developed an internationally recognised cluster around Virtual & Augmented Reality and Immersive Technologies. Its yearly international event, Laval Virtual, is one of the largest and most energetic gatherings for the VR/AR community. This entire ecosystem contributes to the reputation and dynamism of the region.
LMT has decided to apply for the EU|BIC certification to assess its practices against European benchmarks for innovation support and have the opportunity to exchange and share expertise with other EU|BICs to keep up with the latest and most innovative business support practices.
'Obtaining the EU|BIC certification, and thus a recognition at the European level also contributed to giving more credit to LMT at the local level and particularly with the local authorities. Being an EU|BIC has impacted how we are fulfilling our mission to contribute to developing our region by supporting better business development and innovation. Indeed, thanks to exchanges with our peers across Europe, we have been able to strengthen our services in supporting of our clients to success.' according to Valérie Moreau.
'Being part of a SIG always is an opportunity to share with other members special practices and tips to better support companies with specific needs. It is also the place to build EU projects together and imagine new services for our clients.' Worth mentioning as an example of these new services is LMT's encouragement of collaborations between creative entrepreneurs and artists with traditional industries. It led, for instance, to a new jewellery brand founded from the partnership between a 200-year-old-company that manufactures seals and a young designer who upcycles leather off-cuts from seals' production. 'We strongly believe at LMT that building bridges between the creative and traditional industries will create more innovation by bringing together fields that do not usually meet and that have much to learn from each other. This will thus stimulate the entire innovation ecosystem. Building bridges between creative and traditional industries to stimulate innovation is the motto I would like to bring into this SIG.'
Feel free to reach out to Valérie regarding any new collaboration/projects, especially in the Creative sector.
---
The creative SIG gathers circa 30 experts and leaders from incubators and business support organisations who offer activities in the creative, cultural and digital industries. Members of the group are invited to share and discuss mutual initiatives, approaches and interests in developing a stronger innovation and entrepreneurship ecosystem for creative & digital companies. The group aims to foster mutual know-how, create synergies and collaboration opportunities among its participants.
To learn more and join the SIG contact Perrine Hamon via perrine.hamon@ebn.eu.
Share this post